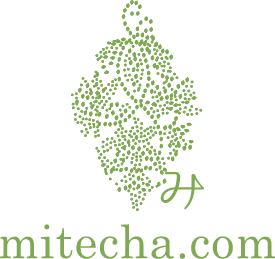 ORGANIC JAPANESE TEA FOR EXPORTATION
- Produce to Export -
Who we are? : We are a professional group with a passion for Japanese tea.
What is our advantage? : We are specialized for Japanese tea development and its exportation from Japan.
From when? : Since 2014.
Where we are? : Head office in Mie prefecture and sales office in Kanagawa prefecture.
Where produce? : Mainly Mie and Miyazaki prefectures.
Why these 2 areas? : The result of uniqueness and quality improvement for our offer items, and the gift of human relations to reach the same goal as the desire to deliver the highest quality Japanese tea to overseas customers.
How to produce : Use sustainable fertilizer.
What is mitecha? : Organic Japanese tea made with supreme passion

© 2014 MîTÉ Co., Ltd.