Genuine
Oriented
Made in Japan
Mîtécha Passion Teaware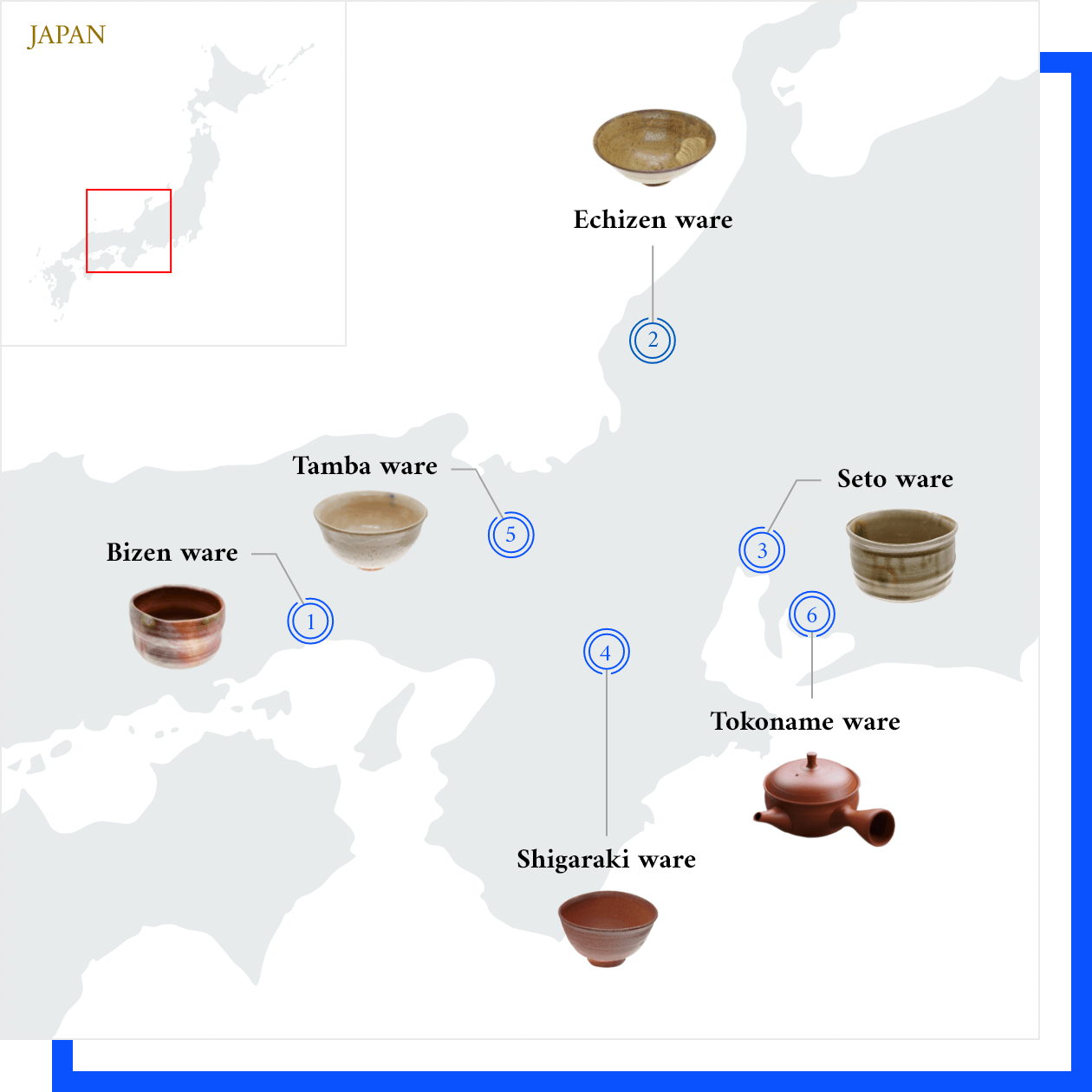 六古窯

RoKkoYo

The Six Ancient Kilns
The Six Ancient Kilns is a collective term that refers to Japan's six distinguished kilns of Bizen, Echizen, Seto, Shigaraki, Tamba and Tokoname (*The Six Ancient Kilns 六古窯 Rokkoyō)
It is categorized and developed by Koyama Fujio (1900-1975) in the post war period to describe the most noteworthy ceramic kilns of Japan.
In these kilns their potteries keep producing from medieval times to the present day.
The Six Ancient Kilns were designated as Japan Heritages sites in 2017.

The six kilns are
Bizen ware (備前焼 Bizen yaki)

produced in Bizen city, Okayama prefecture

Echizen ware (越前焼 Echizen yaki)

produced in Echizen, Odacho and Miyazaki cities, Fukui prefecture

Seto ware (瀬戸焼 Seto yaki)

produced in Seto city, Aichi prefecture

Shigaraki ware (信楽焼 Shigaraki yaki)

produced in Kōka city, Shiga prefecture

Tamba ware, also known as Tachikui ware

(丹波立杭焼 Tamba Tachikui yaki)

produced in Sasayama and Tachikui cities, Hyōgo prefecture

Tokoname ware (常滑焼 Tokoname yaki)

produced in Tokoname city, Aichi prefecture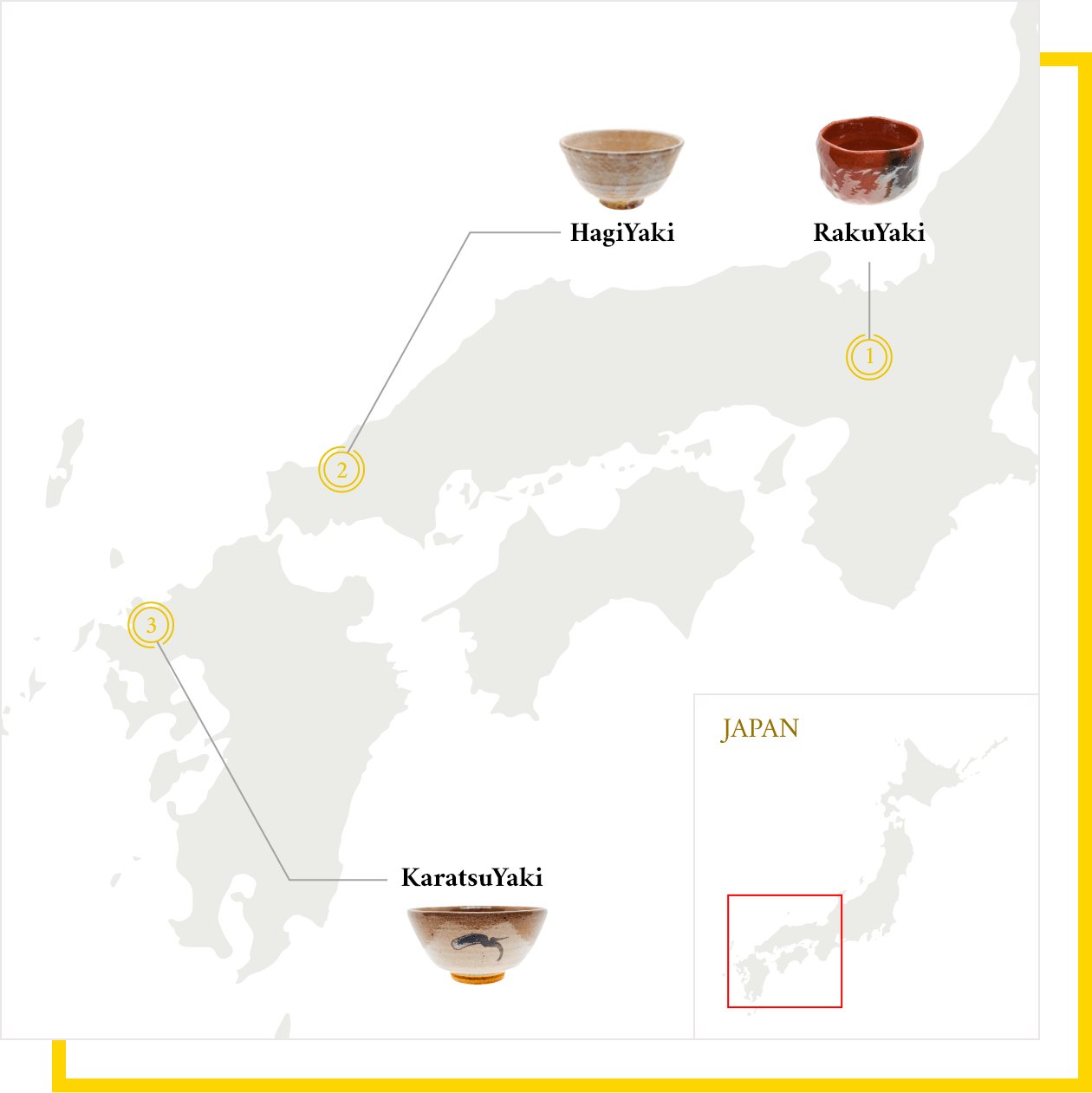 "Ichi-Raku,
Ni-Hagi and San-Karatsu"
In the world of Japanese tea ceremony, it has long been called "Ichi-Raku, Ni-Hagi and San-Karatsu" as the order of preference and rating of tea bowls by tea masters.
一楽・二萩・三唐津 = Ichi-Raku - Ni-Hagi - San-Karatsu = 1st Raku, 2nd Hagi and 3rd Karatsu.
Teaware 02-

1
Ichi-Raku = RakuYaki = Raku pottery
(Kyoto city, Kyoto prefecture)
Sen No Rikyu, who completed the world of Wabi-cha, created a tea ceremony bowl with Chojiro, the name of the first generation, and has a tradition of more than 400 years.
It features a shape that fits on the palm by hand-kneading and spatula shaving, and two types of glaze, black (KuroRaku) and red (AkaRaku), which are mainly used.
Especially in KuroRaku, there are almost no patterns, most of them are all black, and it is like a formal wear of a bowl, up to the hill which is an important attraction of the bowl.
The entire surface is completely covered with black glaze, and the raw material soil is completely invisible.
Raku's sideline: Somi-yaki, Doraku-yaki, Tamami-yaki and Ohhi-yaki.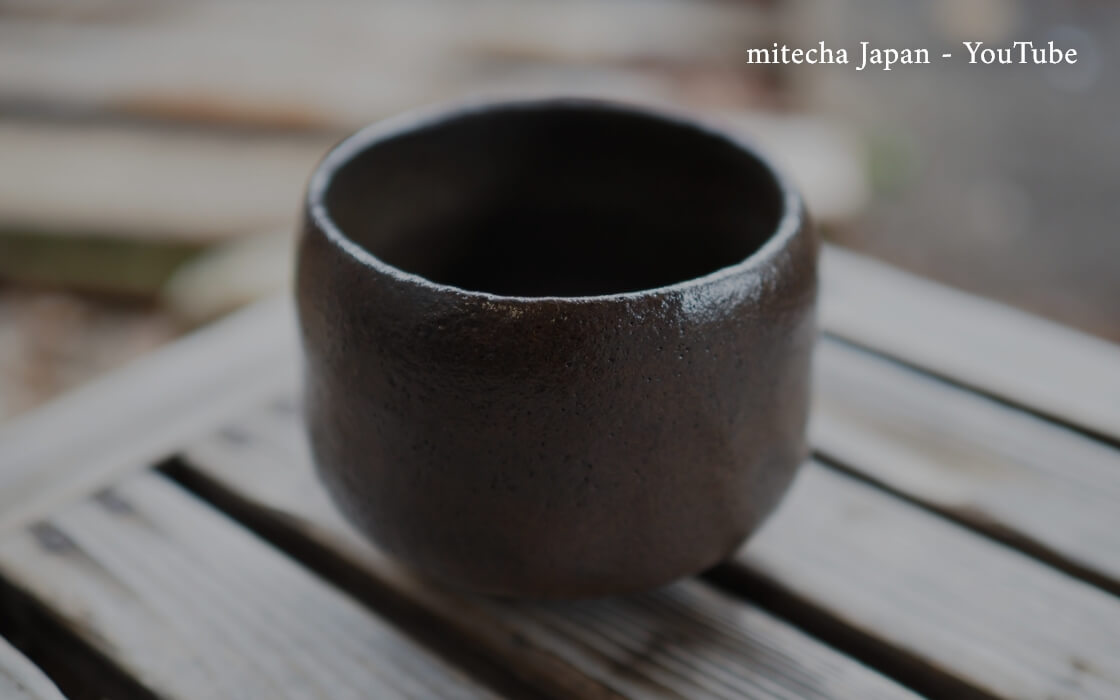 Teaware 02-

2
Ni-Hagi = HagiYaki = Hagi pottery
(Hagi city, Yamaguchi prefecture)
It is excellent as a tea pottery.
It seems to be the closest to the old Korean tea bowl in terms of its earthy taste, the scenery of the base and the glaze.
The first was Saka Koraizaemon, a naturalized person from Korea.
After that, Hagi pottery was formed into three groups, Mr. Saka, Mr. Miwa, and Mr. Hayashi.
Hagi ware also has a history of more than 400 years.
Generally there are many well shaped bowls that look like mortars and there are no patterns.
Since the glaze is only thinly hung, the tea soaks in from the many pinholes and the so-called "Hagi No Nanabake" that gradually becomes more delicious is created, so the fun of using it is born.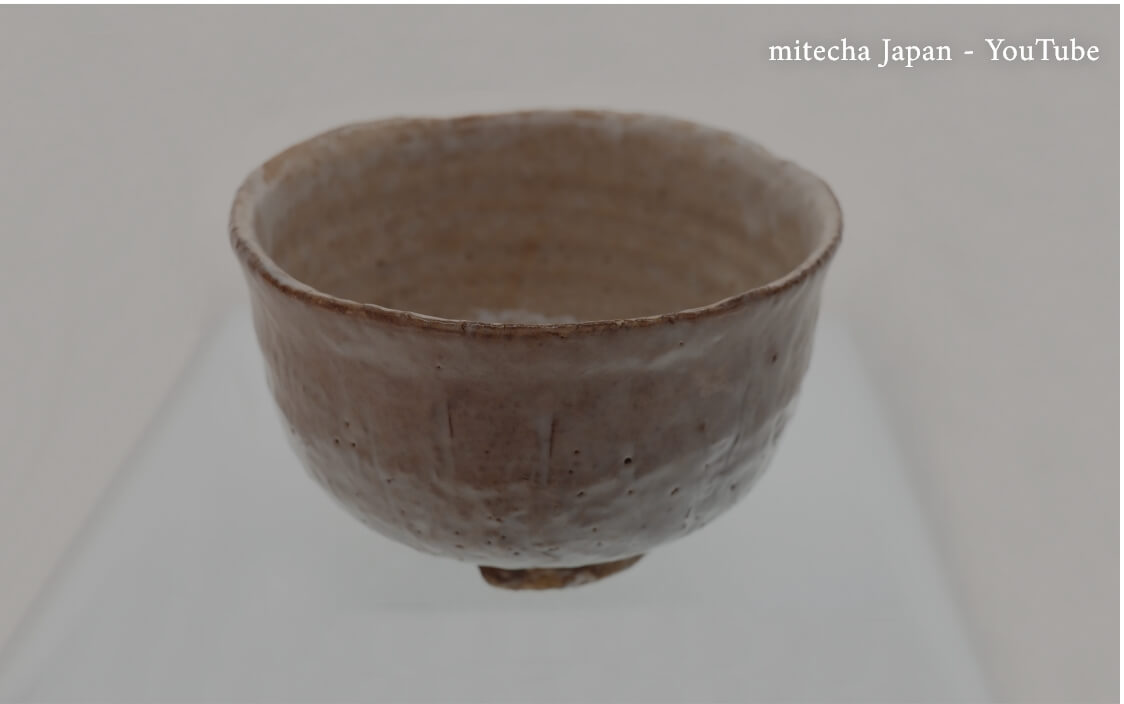 Teaware 02-

3
San-Karatsu = KaratsuYaki = Karatsu pottery
(Karatsu city, Saga prefecture)
Karatsu pottery has a long history, and it is believed that the Kohrai Kojiro crowner, who was brought to the Sankan subjugation of Empress Shinkou, began making pottery during the time of Emperor SaiMei (655-661).
Since it was near the port where Karatsu ships enter and exit, the place name was Karatsu, and it became the name of pottery in this region.
There are a wide variety of products, and it is not just tea pottery.
In the Kyushu area, it is a typical and common pottery that is called KaratsuMono.
The one with a picture pattern is called Ekaratsu and it was completed by around 1590.
In general, there are many simple and monotone paintings.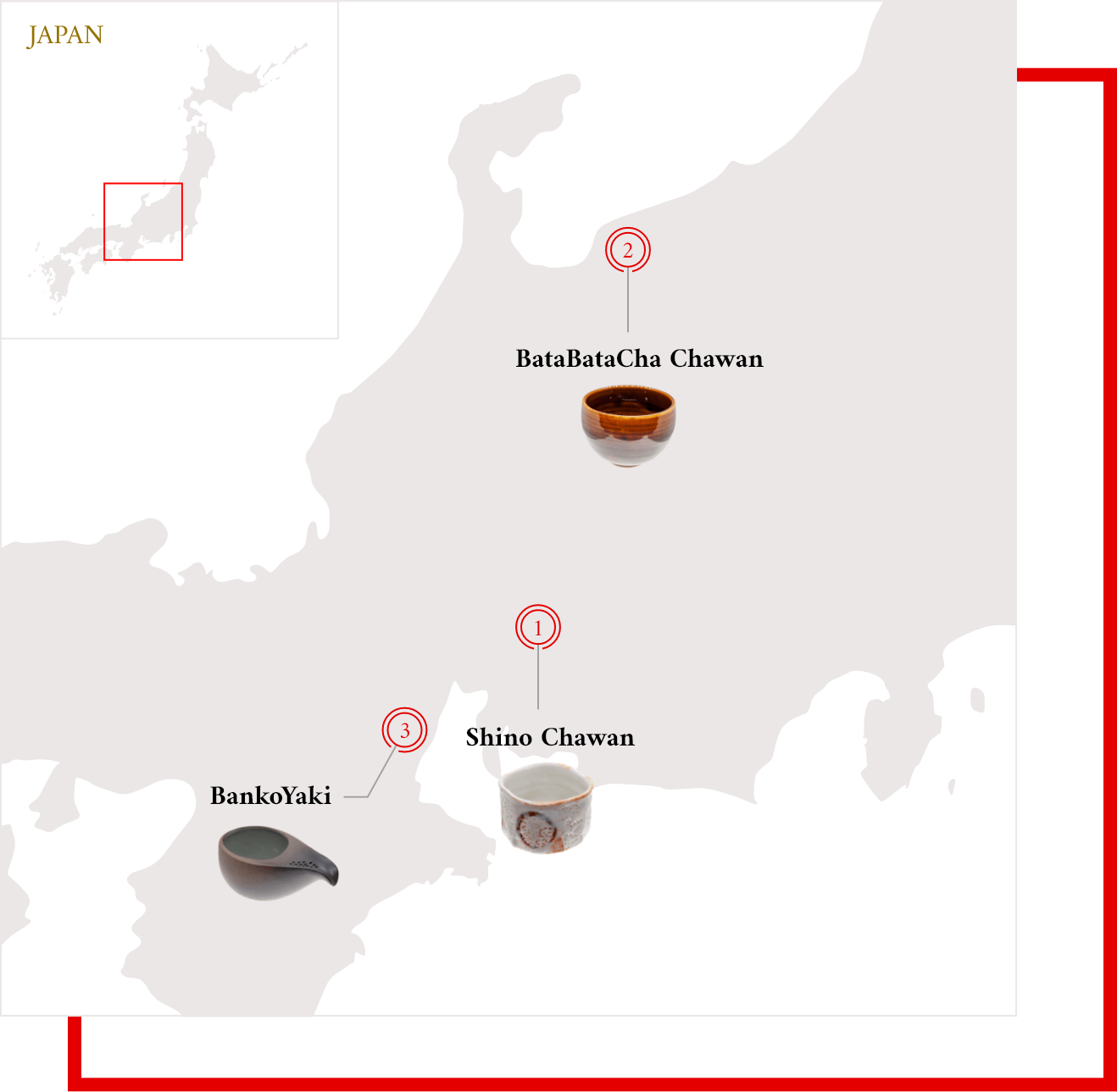 Teaware 03-

1
Shino Chawan
Generally the area around the hills of Shino tea bowls is not glazed and the soil is exposed, which is a highlight point.
Shino pottery is a type of Mino pottery that uses white glaze
that was baked in the Azuchi Momoyama period (1573-1603) in Mino (Gifu prefecture).
Teaware 03-

3
BankoYaki
ShiDeiYaki Kyusu (*Shidei is a non-glaze pottery and it may also refer to the clay used in their production.)
A general term for pottery that began production in the northwestern part of Mie Prefecture in the early 1700s.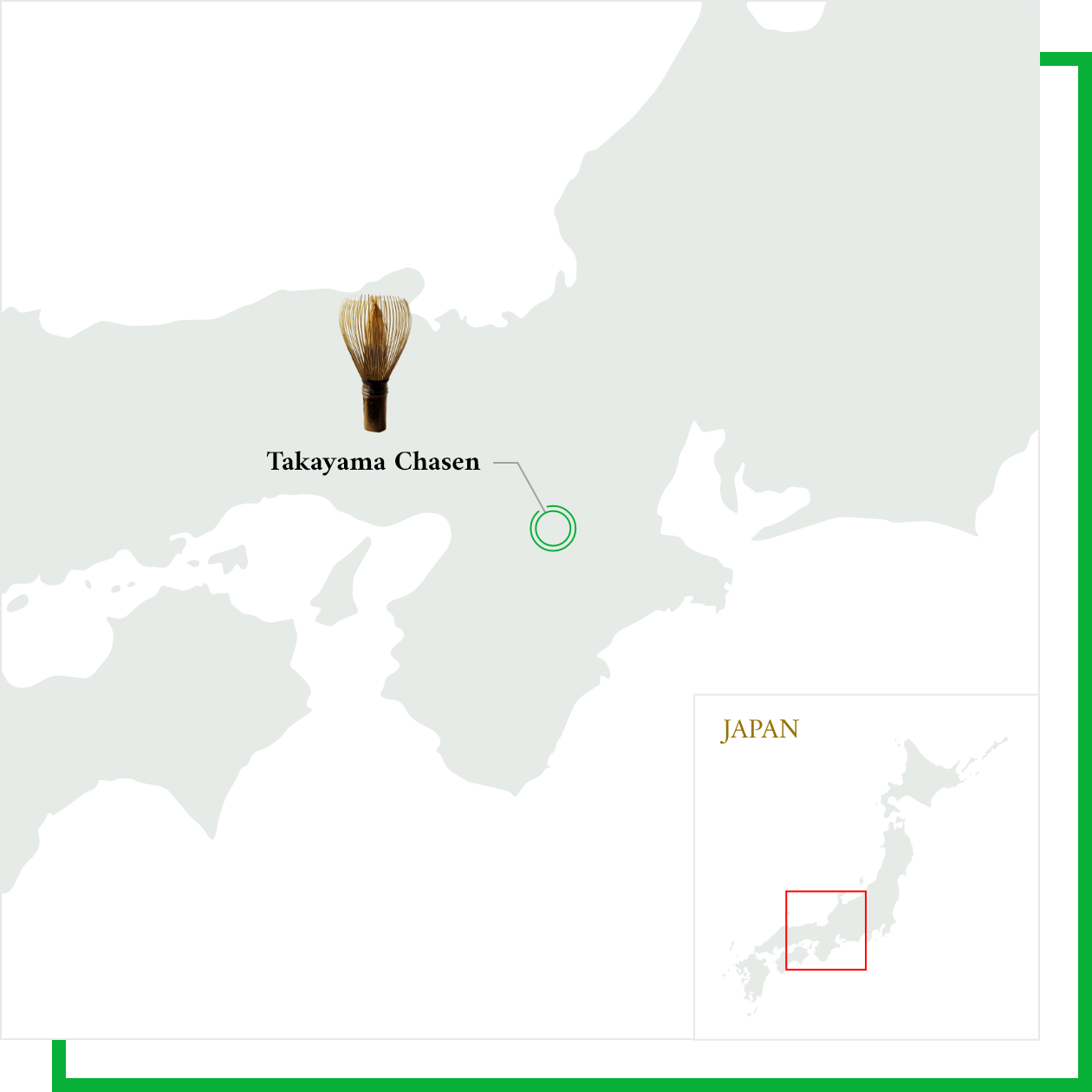 What is
Takayama Chasen
= whisk?
Takayama Chasen is a chasen made in Takayama-cho, Ikoma city, Nara prefecture, Japan.
Takayama Chasen was born in the middle of the Muromachi period (1336-1573) It is said that it was made by Takayama Minbu No Jonyu Sosetsu at the request of Murata Juko, who is said to be the founder of Wabi-cha.
All processes are carefully done by hand even today. It is proud of its top-class share of chasen in Japan.
Chasen is one of the tea utensils made of bamboo used when making tea in the tea ceremony.
It is made by tearing the tip of a bamboo tube of about 10cm into small pieces and knitting it with thread.
Since its birth in the middle of the Muromachi period (1336-1573) more than 60 types of Chasen have been made today.
The tip of the Chasen, the type of bamboo, and the color of the thread used differ depending on the purpose and school.
MîTÉ Co., Ltd.